Services
Presentation design
Presentation Creation
Delight your audiences with visual presentations – and see visible results – with Presentation Creation, our complete presentation design service.
Our expert presentation designers will help you use beautiful visuals to engage your audience. We tell your story from your audience's perspective, and make sure they find your message persuasive. And we ensure that your presentation design is clear and compelling whether projected, displayed on a big screen, or shown on a tablet.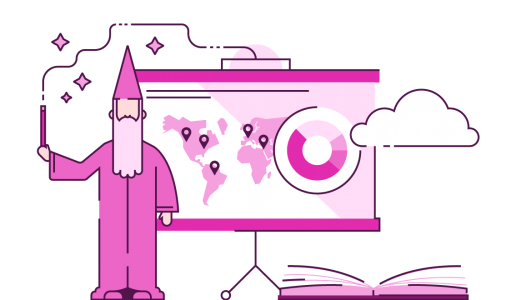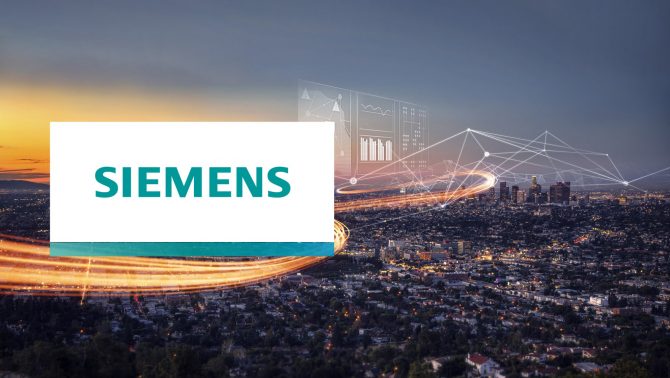 Presentation design
Siemens – Metering managed services
We created this company presentation for Siemens, providing an overview of its managed services. The use of a tight grid system gives the PowerPoint presentation design a modern feel, and the mix of full-bleed imagery with iconography communicates the message clearly and concisely.
View in portfolio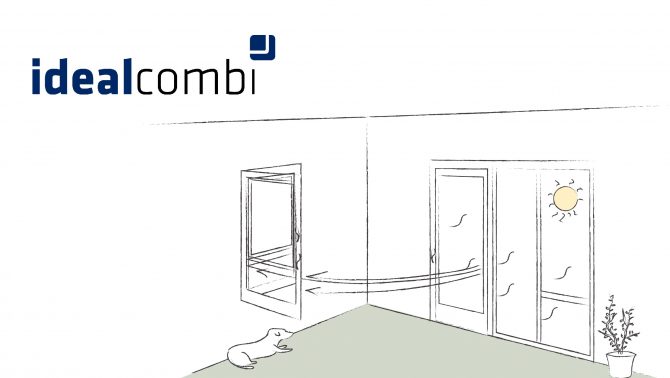 Presentation design
Idealcombi – Legislative window and door design
This presentation was created to educate architects. We created visuals that showed accessibility requirements, and illustrated the implications of legislation in a clear and engaging way. The design style emulates architects' sketches, making the slides feel like designs the audience might be working on.
View in portfolio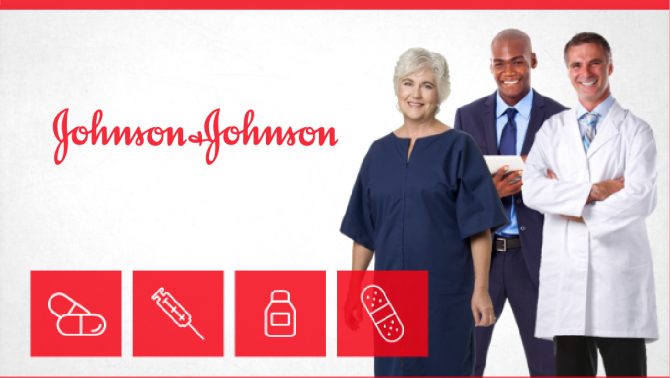 Presentation design
Johnson & Johnson – Welcome and introduction
This company presentation for Johnson & Johnson uses a mix of cut-out and full-bleed photography, supported by iconography and animation, to tell the story. The visual presentation design used in this deck also translated well into online training content.
View in portfolio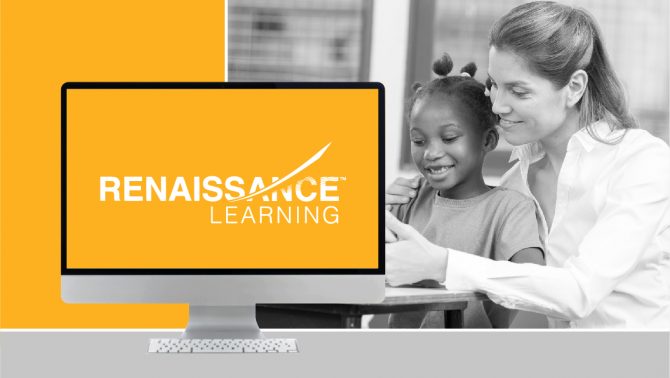 Presentation design
Renaissance Learning – Culture code
The client had a specific request for this Presentation Creation project: make the content work in a similar way to Prezi, but create it in PowerPoint. We used native PowerPoint animations to create a similar look-and-feel to a Prezi presentation.
View in portfolio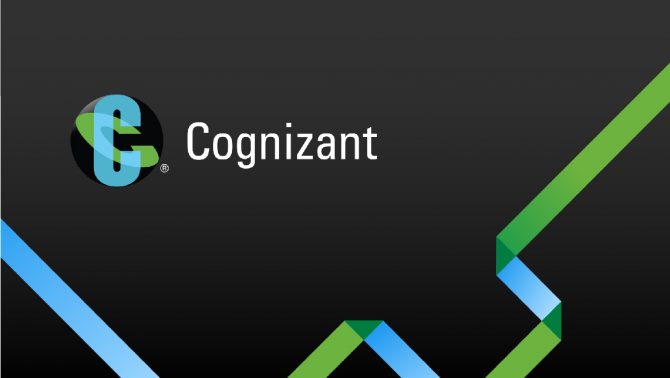 Presentation design
Cognizant – Sales excellence
Cognizant were redesigning their sales operations and systems. The presentation we created uses a strong structure to clearly set out the changes and how they would benefit the sales team, and has a slick and modern style to give the presentation a sophisticated feel.
View in portfolio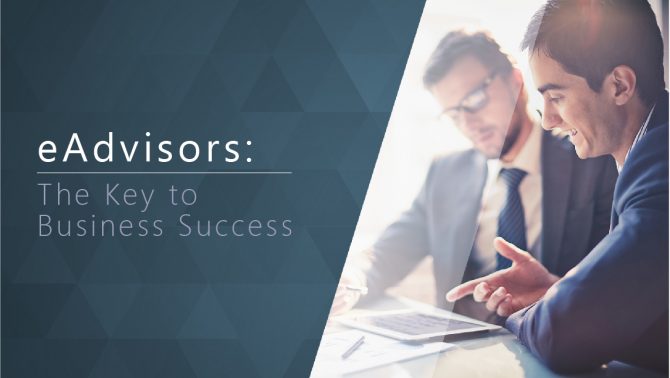 Presentation design
eAdvisors – The key to business success
This Presentation Creation project is all about smooth animations and clear data. The stylish stock photography brings the statistics to life and helps to tell the story in a compelling way. We later re-purposed the graphics to make a PDF summary for delegates to take away.
View in portfolio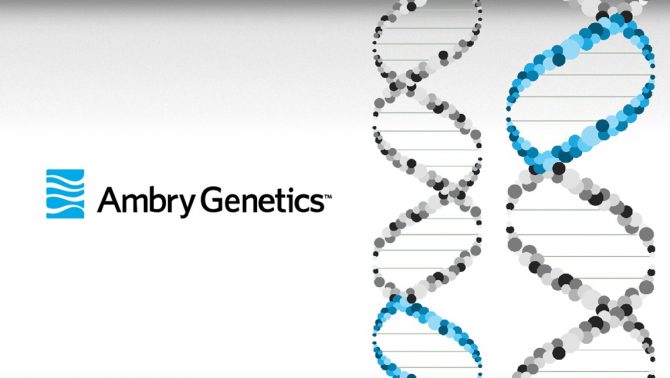 Presentation design
Ambry Genetics – Overview presentation
This Presentation Creation project was built in PowerPoint for Ambry Genetics for use in onboarding new employees. The slides use icons and illustrative elements, paired with slick animation, to bring the story to life. The presentation was later re-purposed as a sales presentation.
View in portfolio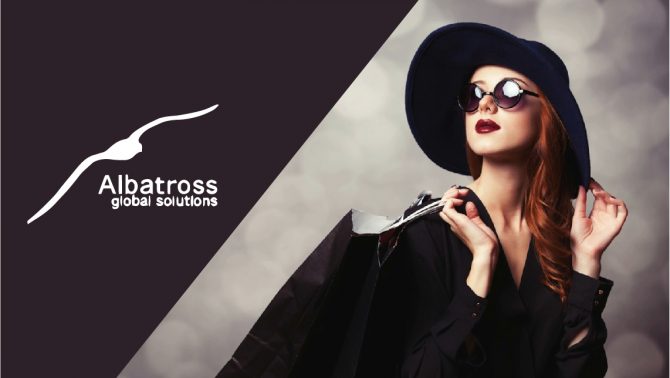 Presentation design
Albatross – Global solutions
This Presentation Creation deck was designed for use in classroom training for retailers. We used a mix of photography and abstract visualisation to communicate the key learning points.
View in portfolio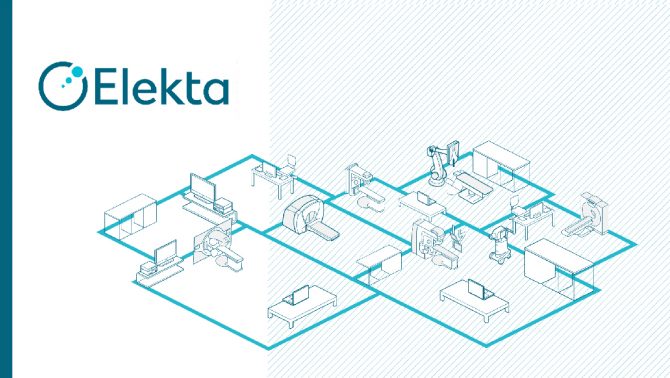 Presentation design
Elekta – AQUA
This Presentation Creation project for Elekta focused on the importance of using and improving QA management. A bright, clean colour scheme and an isometric illustration style were used to show laboratory floor plans and complex machinery in a clear way.
View in portfolio
Our Process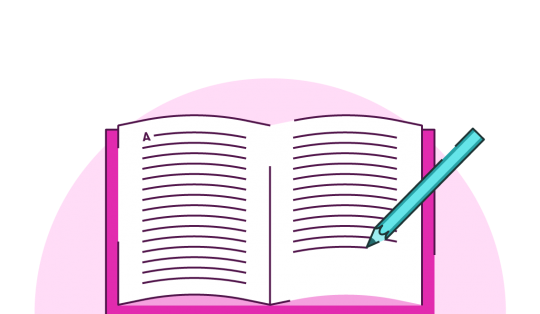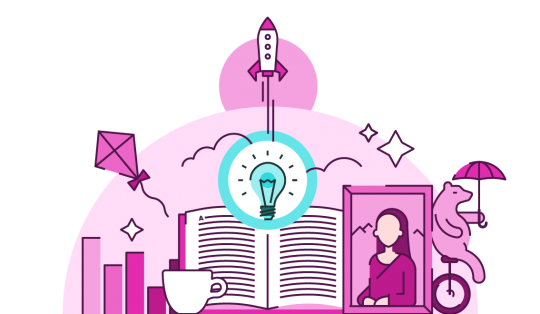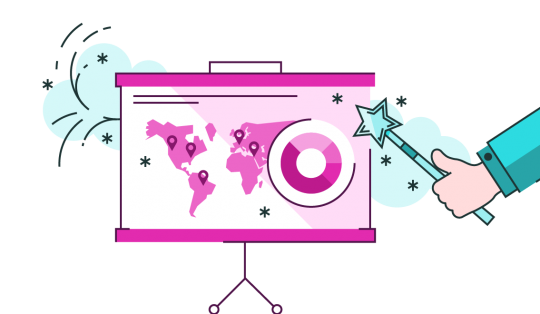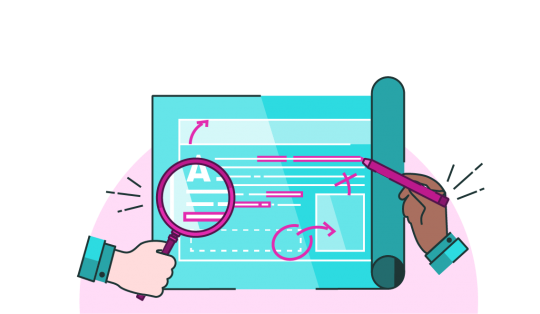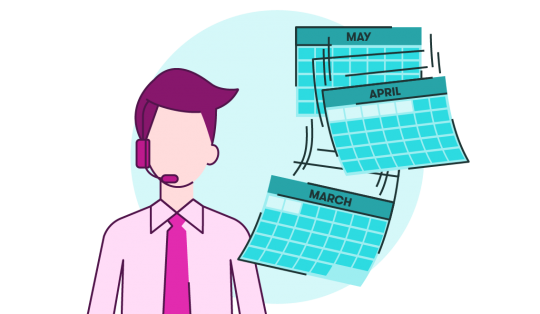 Price
Price
Price
Price with strategic messaging
Price with strategic messaging
Price with strategic messaging
Max slides
£3500
$5250
€4250
£7250
$10250
€8250
10
£6000
$8500
€7125
£11750
$16500
€13375
20
£7750
$11000
€9000
£14500
$20500
€16750
35
£9750
$14500
€11875
£18500
$27500
€22375
50
| | XS | S | M | L |
| --- | --- | --- | --- | --- |
| Price | £3500 | £6000 | £7750 | £9750 |
| Price | $5250 | $8500 | $11000 | $14500 |
| Price | €4250 | €7125 | €9000 | €11875 |
| Price with strategic messaging | £7250 | £11750 | £14500 | £18500 |
| Price with strategic messaging | $10250 | $16500 | $20500 | $27500 |
| Price with strategic messaging | €8250 | €13375 | €16750 | €22375 |
| Max slides | 10 | 20 | 35 | 50 |
Get in touch
Includes:
Messaging and consultant insight – all projects include support with messaging and story where needed, including briefing sessions so we understand your content and tell your story in the right way. Our consultants will also offer input and advice on how to make sure that your presentation is effective, bringing our expertise to your unique situation.
Presentation template if required – fully programmed, designed to your guidelines and specifications, yours to use for
future presentations.
Project management – tailored to your preferences, to ensure you get the presentation you need, when you need it, in a way that's easy for you.
Optional:
Strategic messaging – recommended for those crucial presentations where getting a particularly complex message right is critical. We work with you to run workshops and interviews, make recommendations, and build consensus to ensure that your positioning is persuasive and effective. We're happy to advise on whether this service level might be appropriate (it's optional).
Presentation Creation is our standard presentation design service. We work with you to make a compelling and persuasive presentation from scratch. We can work with you on crafting your message, and can use visualisation and animation as required to create something truly memorable.
We recommend our Slide Revamp service when either you have limited budget, very limited time (certainly if you only have a week), or when you really only want to make some existing slides look more professional.
Typically a Presentation Creation project will take around four weeks. We can deliver much sooner when required.
A lot depends on availability on your side for reviews – so things can take longer.
The main people who need to be involved from your side are the people who 'own' the message – often marketing, and people who understand how the presentation will be used – often sales (but of course this depends on the project). Often subject matter experts and people responsible for the brand may be needed for small parts of the project. With some clients we just work with one or two people, on other projects we work with more. Larger groups sometimes mean that projects take longer to deliver as we need to ensure buy-in.
We can do either. We work with some clients without ever meeting them in-person, but some like to do things face-to-face. Typically, we create slides back at our office, and review them remotely – but we can review in-person too. Messaging workshops can be run face-to-face or remotely, whereas coaching and training are mostly run in-person.
If we're working with really large groups, face-to-face works better.
We have offices in the UK and USA, and also deliver work for clients in Asia and other regions.
Often our consultants will have some experience of your industry, or they may have worked with similar industries. But that's not really the point. Our consultants and designers understand presentations, psychology, design, animation, and how to present information. They are bright, and know what questions to ask. You understand your business, and our presentation consultants and designers help you to explain it elegantly.
90% of our work is with companies with established – often rigid – brands. We follow your brand guidelines, talk to the people you need us to talk to, and only push the boundaries where you want us to.
We're used to making beautiful slides within the tight creative constraints of even the most conservative brand identities.
It depends on what you need to say. It's also worth noting that not every slide takes the same amount of time to present. A fairly typical sales presentation might be around 30 slides long, and take 20-25 minutes to present. Some people like to do a lot of talking over just a few slides – this works for some presenters, but not for others.
We price our presentations in 'sizes' so that we don't end up quibbling about a slide here-or-there, and so that you get price certainty.
Our standard version of PowerPoint is whatever is supplied with Office 365. We can also build in, or just check compatibility with, PowerPoint 2021, 2019, 2016, 2013, 2010, 2007, 2003.
We can also create using PowerPoint for Mac, Keynote, or Google Slides.
Yes. We do a lot of very high-profile work in Keynote, and even more in Google Slides. Not all of our designers are comfortable in Keynote, but enough are. We have some great presentation designers for Keynote (and Slides), and can push it to its limits, no problem.
If you want Prezi, we can use it. If you want to use a canvas with zoom and pan animations, we can achieve this in PowerPoint natively – so you might not really need Prezi if all you want is something different.
Yes. The slides we give you are editable PowerPoint (or Keynote or Google Slides if you prefer). They might not look like typical PowerPoint slides, but that's what they are – you can edit the deck, delete shapes, reorder slides and so on.
At the end of a Presentation Creation project you will get the presentation (usually in .pptx or .ppt format), a template if you needed one (.potx or .pot), and some ongoing support. Then… better communication, engaged audiences, and achieved objectives.
Yes. Nothing is locked. You can edit anything. Editing text and swapping photos is often relatively straightforward. Because the slides can be quite sophisticated, you may find you need a bit of help changing certain things (which is why we offer aftercare – we make edits without additional charge).
We can use fewer builds, add labels, and provide extensive speaker notes to help your presenters learn what to say. We also offer training.
Most presenters find that presenting visual slides is easier than it looks, and because audiences are more engaged, the presenter naturally feels more confident then when presenting bullet points.
It will! We've got a process that makes sure we build a presentation on persuasive messages, compelling visuals, and clear design.
Sometimes the presentation does need tweaking. Some slides might not work as well as others, or certain messages might evolve. That's why we offer our Carbon aftercare with each project. We offer free edits after you start using your presentation – we proactively get in touch with you to see if you need any changes to be made. That way, if it needs a tweak, you can just ask – and you won't have to pay any extra.
We help with your message, not just slide design – so we are often doing more than your in-house team might do
We use visualisation to get rid of ineffective bullet points – we don't just make bullet points look better (unless that's all you want…)
We can bring a fresh pair of eyes to your content, including your story and positioning
Most design departments are great at lots of things, but not presentation design. We specialise in presentations, and can probably do things your in-house team didn't know were possible.
A lot of companies have no budget for presentations, because they are used to a DIY approach. Our clients often fund our work from marketing spend allocated to things like brochures, micro-sites, or advertising – realising that spending money getting meetings only makes sense if the presentations used in those meetings are effective. Sometimes sales teams need to fund presentation work, and combine a new sales presentation with training, and fund this from a sales training budget.
Our starting prices are pretty low, and our clients usually see a quick return on investment. This allows projects to be self-funding after a small initial investment.
Some of our clients run one or two projects as a pilot, and then allocate a larger budget for the next year when those projects go well.
Email doesn't do justice to how thrilled I am with this work - it's beyond all expectations so a huge, huge, thanks!!!

Luke Kershaw

SquareTrade